According to a search, the result shows that Google chrome remains the most used browser over the internet. Every person uses Google chrome for its work and searches. Chrome Take place on every mobile and desktops these days. More than 63% of market share across both Platforms.
The reason behind the popularity of Google Chrome is it's amazing and easy to use one-click extensions. If you are a digital marketer then know these extensions that help you in analyzing a website. Every web developers use a chrome extension for easy and smart work.
So, In this article, you read about the Top 5 Google Chrome Extension that every marketer must know. The extension I am going to mention in this article I think that my work is incomplete without it.
So, If you are a beginner or want to become a digital marketer or web developer then choose the mentioned extension or better results.
List of Best Chrome Extensions
This list will make your SEO work more powerful and smart. So, choose the best and right one for your work.
1.      Grammarly- Grammar and Spelling Rectifying Extension
If you are making lots of spelling and grammar mistakes while writing a blog post or an article. Then This extension is the right choice for you. This will automatically rectify your spelling and grammar mistakes. With the help of Grammarly, you can easily learn your grammatical mistakes. It not only helps you in rectifying your mistakes but also helps you in leaning your mistakes.
It is one of the best and popular chrome and web extension. This extension is used by more than 10 million users. This will ensure the mistake-free content before upload. If you are a content writer or copywriter or even an email then Grammarly is a must for you. It is free of cost and easy to use just in few clicks. So create your free account on Grammarly and become an expert writer. You can also check TopEssayWriting for editing and proofreading.
2.      MOZ- Get an overview of link metrics, including domain and page authority
One of the precious extension of google chrome is Moz Bar. Moz Bar builds its good empire over the market competitors. Moz Bar is really simple to use and manage. Just in a few clicks, you can become a member of it. It gives you a huge amount of actionable information about the on-page and the link metrics of any website.
Moz Bar available in both free and paid versions. You can choose any of them according to your choice.
Features in free account:
Instant metrics of any page or SERP
Create custom searches by engine, country, region, or city.
Quickly access the page authority and domain authority of any page.
Find the highlighted keyword and find the type of link:- Dofollow, NoFollow, External or Internal.
Expose page elements, general attributes, markups and HTTPS Status.
With the paid version
Know the keyword difficulty
Page optimization
3.      SEO Quake- Get a quick audit of any SERP Page
If you want to audit any SERP page in a quick and easy way then SEO Quake is the best extension for you. Get a quick analysis of the nay website with this free google chrome extension.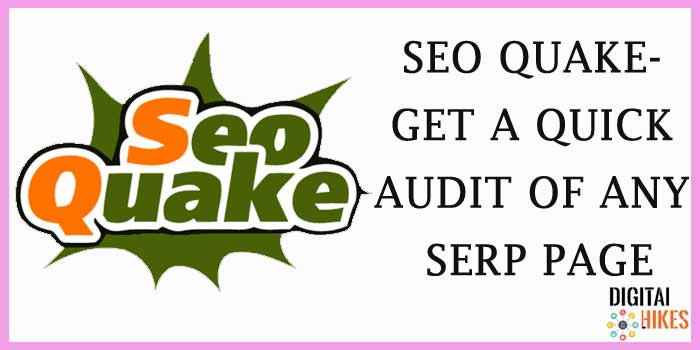 SEO Quake Features:-
Get a full-fledged analysis of any SERP Page.
Get instant information about the keyword difficulty
Complete SEO audit on a website
Helps in checking mobile capability
Assessment of Keyword density
Examine external and internal links
Compare domain and URLs in real-time
Export all data into a file
4.      Ahrefs- Tools to search your competitors and monitor your niche
If you want to learn why your competitors get huge traffic then chek this google chrome plugins. Ahrefs is the tool that will help you in analyzing your competitor website. This will provide you a solution for what you need to do to outrank them.
The tools you will get with Ahrefs:-
Analyze your competitor search traffic
Keywords and backlinks research
Content research
Web tracking and web monitoring
Research organic traffic and keywords
Search paid traffic and links
5.      Hola Free VPN Proxy – Hide your IP address
It is a freemium VPN that allows you to use a free VPN. This is free to use a VPN Chrome extension. With the help of Hoxx, you can easily reach any website that might not be available in your local network or area. VPN creates a secure path of data in which you can easily access any website across the world.  You can also get great offers in paid versions as well using Hola VPN Coupon. In this, you will get a list of different countries through which you can select your desired one hide your real IP address.
Functions of Hola Free VPN Proxy
Hide your real IP address
Unblocking Website
Encryption
Recap
We have been discussed the Top 5 Google Chrome Extension that will definitely help you. Every chrome extensions which we mentioned are using widely by every webmaster. An interesting thing is every digital marketers are taking advantage of this extension.