Digital Hikes is one of the most reputed name in the Search Engine Optimization industry both in India and Abroad. Having worked with some of the best known brands in the world – Digital Hikes has made a unique space for itself in this highly competitive market. As of Jan 2020, Digital Hikes have completed SEO brand, strategy and optimization work for more than 500 national and international brands. Digital Hikes is an SEO Marketing Firm at heart but of late have started SEO and Digital Marketing Training in Rohini, Delhi, India.
Why we started Digital Marketing Training Course in Delhi?
Being a digital marketing firm we hired a lot of fresher's from the industry. Most of them were trained or have undertaken Digital Marketing Training Course in Delhi from various reputed institutes. But to our surprise we saw a large gap – people were not trained to be industry ready. Most of them had vague theoretical knowledge about SEO and this did not help. We were quite surprised and realized that Seo training courses have become a business and most of the institutes were looting students in the name of teaching SEO. To overcome this challenge we started our own Digital Marketing Course with sole focus to make people SEO Industry Ready at our main center in Rohini, Delhi.
How is Digital Hikes different from other SEO Training institutes / Digital Marketing courses?
6 MONTHS
COMPREHENSIVE

TRAINING

We do not believe in shortcuts. SEO is a field which requires patience and practice. If you ask anyone who have worked in the digital marketing industry you will hear the same thing as stated above. You cannot learn about Digital Marketing with various crash courses. We firmly believe on the same. That's why we provide a comprehensive 6 months course. A student is expected to learn and put into practice what they have learned. In fact students get a chance to work with live projects and see the effect of their work.
ONE ON
ONE
MENTORSHIP
Students at Digital Hikes will get trained one on one by experienced mentors. Each students will be individually guided, trained and monitored. This is what makes Digital Hikes unique from other digital marketing training institute in Delhi. Words can be exaggerated that's why we suggest you to visit us once and see yourself the truth.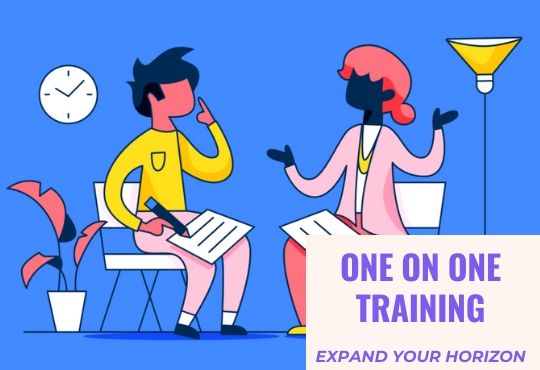 LIMITED

STUDENTS
We take admission to a very limited number of students. We don't care for number as our aim through this training is not to earn money but to share the wealth of SEO knowledge with others. We don't have monthly batches as almost each student is independently trained. Our seo course fee structure ensures that only serious candidates who are passionate about Search Engine Optimization and Digital Marketing approach us. We also offer scholarships to those candidate who deserve but could not afford our SEO training course.
STIPEND
We give certain amount as a stipend for the last 3 months as the candidates start contributing to our projects as they start to contribute to their live projects. It is our way of saying thank you or giving back. We also believe this instills confidence in the students and motivate them to work further and harder.
What you can expect by the end of 6 months after taking digital marketing training course from Digital Hikes?
Each candidate who has undergone our 6 months intensive training is ready to face the demanding SEO industry. Apart from learning the basics right, During the training period candidates experience the challenges you face as an seo expert/webmaster/ SEO brand strategist. Having experienced and solved so many problems gives them a unique insight on how the things work in ever evolving digital marketing trends. We believe by the end of the training our candidates are ready to join any SEO organization as an SEO and digital marketing expert. There are end less possibilities. Some people start promotion of their own brand using the SEO knowledge they learn. But one thing is for sure – after completion of our course – each and every person is thorough with the SEO basics, New Digital Marketing trends and on job experience of working in a digital marketing firm.
1. Do you get a certificate after completing Digital Hikes digital marketing course?
Digital Hikes
2020-02-13T09:48:27+00:00
Yes, We provide with a certificate and 3 months internship. But you will have to earn the same. Certificates are given to only those who attend and complete their complete course and training.
2. Does Digital Hikes provide on campus placement?
Digital Hikes
2020-02-13T09:50:43+00:00
No, as of now we do not offer on-campus placement but we do provide a job offer to many candidates to work in digital hikes based on their performance during the training period.
3. How can I get scholarship?
Digital Hikes
2020-02-13T09:56:14+00:00
We provide scholarships only to only a few deserving candidates who cannot afford our training course fees. The decision made by the company after asserting various factors has to be considered as final.