This article will discuss the most asked SEO Interview Questions and answers. Before you go for an interview, here is a quick discussion that will save your time as well.
Digital Marketing is growing in today's era and is touching heights. Digital Marketing is growing day by day. So many students are coming into this field. So this article would be helpful to all those students.
If anyone wants to grow their business, then it has to invest in SEO. If you are looking for a dream SEO job, we are here to discuss the most asked SEO interview questions and answers. You will be getting answers to all your queries. Do read the article till the end.
Which Of The Following Would Be An Ideal Goal For An SEO Plan?
An ideal goal for an SEO Plan is to increase the traffic on your website. This can be done by optimizing your website's content, adding specific keywords that people are searching for, and attracting users to your website so that your website can rank or increase its position. We should always provide the correct information and the information should be to the point.
What Should Be The First Step Of A Structured SEO Plan?
Keyword is the basic and essential component of SEO. So, we can say that keyword research is the first step of a Structured SEO plan. Adding the most researched keywords can help in improving our website ranking. And website optimization also depends on the niche that we have chosen. Accordingly, you can research the keywords that have been searched recently. This will help in increasing the traffic as well.
Basic SEO Interview Questions And Answers For Freshers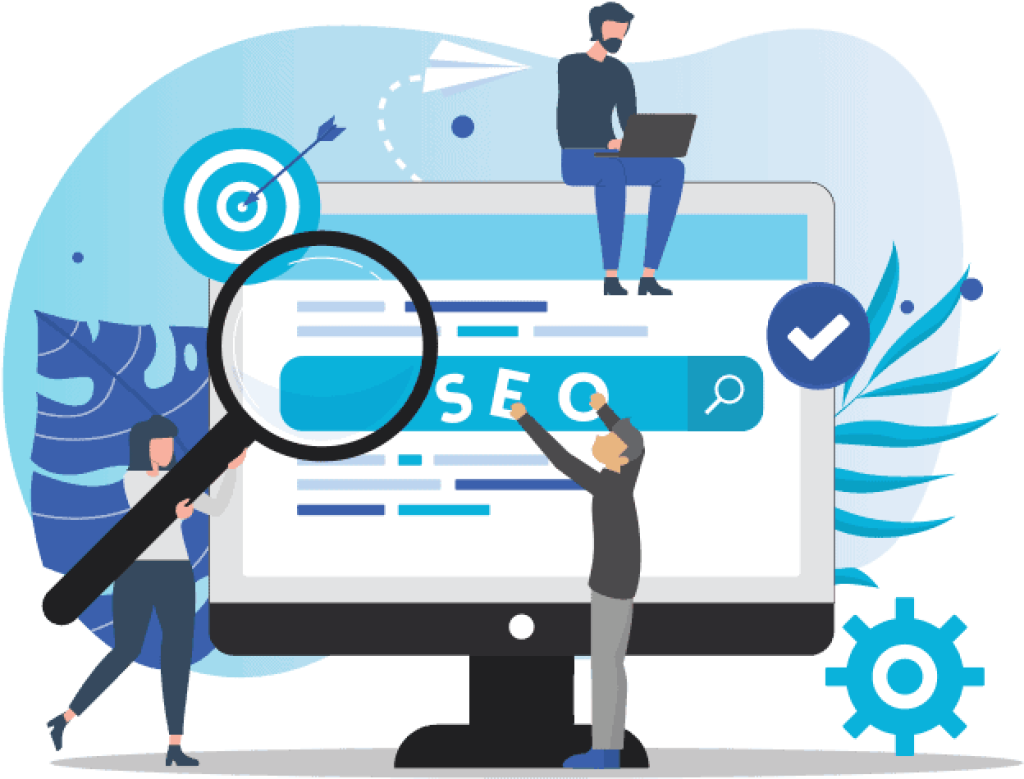 Here are some SEO interview questions that will definitely help you clear your digital marketing interview. Go through all the questions and answers carefully.
1)Define SEO And How It Works.
This is the most asked SEO interview question and you will need to answer this question first. SEO is the process through which we make our website in the top rankings on search engines. In short words, improves the quality of the website and improves organic traffic.
2)What Does SEO Stand For?
SEO stands for Search Engine Optimization.
3)Why Do We Need SEO For Business?
This is one of the important SEO Interview Questions. SEO makes our website more visible and it helps to grow your business without being paid. It attracts more traffic and new users to our website or brands.
4)What is a Search Engine?
A search engine is a digital tool or online service that assists individuals in locating information on the internet. It permits users to input keywords or phrases into a search bar and subsequently furnishes a compilation of pertinent web pages, documents, images, videos, or various other forms of online content connected to those keywords or phrases.
Search engines help to navigate and extract information from the extensive realm of the World Wide Web.
5)Can You Name Some Search Engines Other Than Google?
This is one of the popular SEO interview questions that are mostly asked.
Bing
Yahoo!
YouTube
Amazon
Baidu
6)What Does WWW Stand For?
This is also an important SEO Interview Question. WWW stands for World Wide Web. It's a collection of websites stored on web servers.
7)What Is An Organic Result?
An organic result is a search result that appears on a search engine results page (SERP) that is not paid for by the website being listed. Organic results are ranked by search engines based on a number of factors.
8)What Is A Paid Result?
A paid result refers to a search engine outcome featured either at the top or bottom of a Search Engine Results Page (SERP), owing to the website owner's payment to secure its placement. These paid outcomes are also commonly referred to as pay-per-click (PPC) advertising.
9)What Is A Googlebot?
Googlebot is Google's web crawler. It finds, read, and then index web pages.
10)Define SERP.
A Search Engine Results Page (SERP) is a Web Page displaying outcomes when you conduct an online search. It comprises a blend of paid and natural search results, alongside additional elements like highlighted snippets, knowledge graphs, and video outcomes.
11)Difference Between On-Page Seo And Off-Page Seo.
This is one of the important SEO interview questions. An Off-Page SEO is the process of working outside the website. Some examples are attracting links from other websites, engaging with your followers on social media, and encouraging third parties.
Whereas On-Page SEO is the practice of optimizing web pages. It involves aligning page-specific elements like title tags, headings, content, and internal links with keywords.
12)What Is A Domain Name( Most Asked SEO Interview Questions)?
Domain Name is one of the Advanced Seo Interview Questions. A domain name is a distinctive and user-friendly web address utilized for pinpointing a particular spot on the internet. It provides an easily readable means for accessing websites and various online content.
A domain name has two main elements:
The website's name (e.g. Intellipaat)
The domain name extension (e.g. .com)
13)What Is A URL?
A URL, short for Uniform Resource Locator, functions as a web address employed to pinpoint the whereabouts of a specific item on the internet. It comprises several elements, such as the protocol (like "http" or "https"), the domain name or IP address, and, when needed, additional path and query parameters.
14)Tell Some SEO-Friendly URLs.
These are the Most Asked SEO Interview Questions which are Advanced SEO interview Questions and Answers. SEO-friendly URLs are web addresses that are designed to be easily comprehensible by both search engines and users. 
These URLs usually incorporate relevant keywords and are generally self-explanatory, ensuring they remain relevant and effective over time.
15)What Is Web Hosting?
Web hosting is related to purchasing real estate in the online world. Web hosting companies offer you to construct your website. To make this hosting service functional, the server must be connected to the internet.
16)Define DA?
Domain Authority, in the realm of search engine optimization (SEO), serves as a measure utilized to assess the general influence and trustworthiness of a website's domain within search engine rankings.
17)Name Some Popular SEO Tools.
Here are some popular SEO tools that are mostly used.
SEMrush
Sprout Social
Majestic SEO
Moz
Screaming Frog
SE Ranking
Ahrefs
Yoast SEO
Google Analytics
Serpstat
Google Search Console
18)What Is A Do-Follow Link?
A "do-follow link" is a kind of hyperlink found on a web page that tells search engines to track the link and take it into account when deciding how to rank the linked page in search results.
19)What Is A No-Follow Link?
A "no-follow link" is a hyperlink found on a web page that directs search engines not to track or factor in the link when assessing the search engine ranking of the linked page. Unlike do-follow links, these links do not convey the same level of authority or trustworthiness to the linked page.
20)Explain Keywords In SEO. (Most Asked SEO Interview Questions)
Keywords are the main component of content writing. Keywords are the words or phrases that internet users employ to discover pertinent search results for their inquiries. These search queries are essential in identifying potential keywords and incorporating them into your website content, as doing so can enhance your search engine ranking.
Conclusion
Hope you get answers to all your queries. These were some of the advanced SEO interview questions and answers. Hope this article will help you in clearing your interview. We discussed all the important SEO Interview Questions and we gave you the answers in the easiest way. If this article was helpful then you can share it with your friends and family as well.