Digital Marketing Jobs in Delhi, Rohini
If you are from Delhi and looking for a job in the Digital marketing field then Digital Hikes is giving you an excellent job option. Digital Marketing is a well-known concept in these days. With the help of Digital Marketing, you can easily spread your business worldwide. So, If you want a job then Digital Hikes is giving you a better opportunity for building your career in digital marketing with SEO Jobs in Delhi.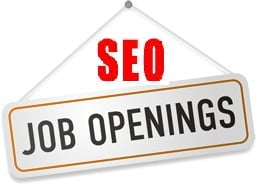 Urgent Hiring:- SEO Executive & Content Writer Opening 5 to 10 Candidates 
SEO Jobs in Delhi
Currently, Digital Hikes is hiring SEO executive freshers and experienced person If You are looking for a job change or you want to do an internship in Digital marketing then we have an opening for SEO jobs in Delhi locations. In Digital Hikes, freshers are able to learn all the aspects of SEO. If you are searching for a better job place then Digital hikes is one of them.
Job Requirements
If you are applying for the job in Digital Hikes then the suitable candidate shall be accountable for all search engine optimization and SEO process. The candidate will have to handle and use SEO techniques for this SEO job in Delhi.
Criteria For experience Candidate
Good grip over English
On page and Off page work experience
Analyze competitors
Website Audit
Content Writing (important)
Criteria For Freshers
Good command over English
Basic Computer Knowledge
Learning Attitude
Hardworking and Honest
Build Up your future with SEO Jobs in Delhi
If you are a fresher and want to build a career in Digital marketing then learning SEO is a great and beneficial option for you. If you are curious about learning SEO then Digital Hikes in Delhi is a better choice for you. We will help you in enhance and brush up your SEO skills. Learning SEO is one of the better and beneficial career building options. You will be going to have a bright future in the IT sector because SEO is one of the most demanded professions in IT firm. Freshers will get training from the expert trainer in Digital Hikes.
Learn and Earn with Digital hikes in Delhi
If you want a better platform for learning  SEO with earning then Digital Hikes is here for you. In this company, you are able to achieve the criteria of learning with earning. We will help you in being an expert in Search Engine Optimization (SEO). Digital Hikes is a platform where you can learn SEO with an expert team and also earn money with it. If a candidate is experienced then it is a plus point for the candidate. The total salary of an applicant depends on the previous experience, technical knowledge, and interview of the candidate. Salary increment of the employee is based on the performance of the candidate.
Where you can find us in Rohini, Delhi
If you were seeking a job for a portfolio of SEO Executive in Rohini Delhi. Then we are here mainly situated in Rohini providing a job opportunity for the experiences on and as well as trained individuals. Our Digital Marketing Institute In Rohini will greet you all the tactics and skills which is necessary. If you are fresher and seeking for the best SEO Training Institute in Delhi then you can reach us by contacting us via our contact number and mail id.