SEO (Search Engine Optimization) becomes a common technique that webmasters use to make their website successful. Most webmasters (including beginners to experts) do the same effort and hard work to increase organic traffic on the website. But not all websites give the same output because of wrong practice in Search Engine Optimization. There are so many common On-Page SEO mistakes to avoid that Beginners do occasionally. That's the reason why a website not giving the same result as other websites do. Once they fix the simple SEO mistakes, the website will surely get a boost.
There are numerous bad practices of SEO nowadays done by people and the shocking things are that even some mistakes are still doing by some experts.
1. Duplicate Content
In the race of publishing articles, many beginners post duplicate contents. They copy the content from top websites that are ranging on top position and publish it on their website. They think by doing such a task they also bring huge traffic on their website. But having such a mindset is completely wrong.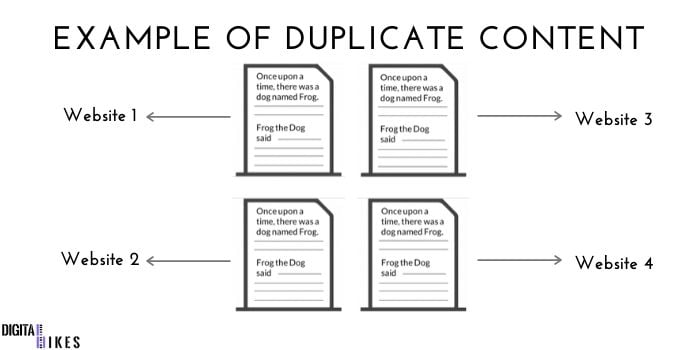 Every SEO expert knows that content should be original and not copied from any other website. The main reason behind this, Google penalized duplicate contents. If your website is full of copied-content then you could face serious permanently deindex from Google Search Engine.
2. Lack of Vision
Not having a clear vision while writing blogs or articles is one of the On-Page SEO mistakes that Beginners do occasionally. In the beginning, everything goes right but slowly they start moving on the wrong track. They forget the main objective or writing that article which is wrong.
If you are writing on something then you should definitely know what topics you are going to cover under that blog. You just can't stuff any random paragraph in a topic that sounds similar. This kind of practice is completely not gonna help you if you want to make your website successful.
3. Skipping Headings
Some beginners avoid using heading into the content just because they don't have any idea about it. Also, you can find some others who don't use heading just because they are not used to it.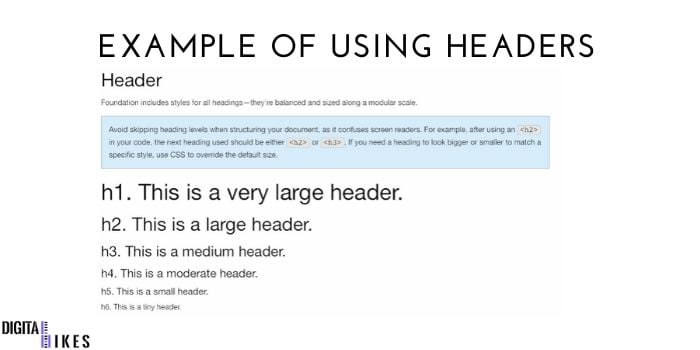 There's no doubt that Heading plays an important role in an article. Headings not only help to divide a long topic into helpful short paragraphs but also make a topic easily understandable. Also, having headings with keywords make a great impact on the article's performance. Top SEO tools company like Yoast also have confirmed that everyone must use headings into the content.
4. Poor Choice of Title
Every webmaster makes use of the Title tag. But not everybody has an idea to make an attractive title that catches the eyes of readers. Many beginners lag on this common thing that can drive huge traffic to your website.
To make a Title attractive experts use simple psychology by using power words. Using power words creates a hidden interest between users and the article. Not making an attractive title is one of the main reasons why one of your articles is ranking on the 1st page still not gaining traffic.
5. Keyword Stuffing
Overoptimizing content with Keywords won't bring your website to the top ranking. For god sake, please stop this if you doing such cheap tactics to gain ranking on SERP. Stuffing content with keywords is one of the common SEO mistakes that every beginner must avoid it. There are various reasons why you shouldn't use this kind of black hat SEO techniques.
Here are some of them:

i). Not one likes to read content if the same word repeats again and again. That's the biggest reason for increasing the bounce rate on a website.
ii). When you are busy stuffing the keywords, you'll definitely miss covering all important parts to the article.
iii). An over-optimized content never ranks higher on search engines.
6. Internal Links
If you are thinking that internal links won't make much effect on a website performance then you should work on your basics. With the help of Internal links, you can pass link juice from a webpage to another and helps Google crawlers to find and crawl relevant topics on your websites. It also creates a possibility for your readers to discover similar topics on your websites.
Many Beginners do not think or care about such an impact and don't take the benefits of this useful method.
7. Site Structure
Some beginners do not care about the website structure and only focus on linking and contents. Having a website with well optimized with internal links and heading is not the only basics beginners should worry about.
Not having a well-optimized website structure is also the biggest mistake that you should fix as soon as possible.
According to Google if a website has a user-friendly site structure then it directly or indirectly helps the website to boost overall performance.
8. Wrong Keyword Optimization
Optimizing an article with wrong keywords is also one of the usual blunders that most beginners do. It can be intentionally or unintentionally but happens a lot nowadays. Wrong keyword selections are the main reason behind the failure of content. Wrong practice of Keywords is the most harmful On-Page SEO mistakes which must be fixed at the time. 
Before moving ahead into the topic, first, write down relevant keywords carefully. Then pick top keywords that have a higher chance of ranking. These tactics work perfectly to rank an article over the internet.
9. Not Using Images
Images make a big impact on website performance. Well-written content with wonderful images helps a user to understand the content better. Images not only good as user's prospectus but also plays a major role as overall website performance. It creates a higher possibility to decrease the bounce rate of a website that affect site ranking too.
Beginners don't think about such details or maybe care and this kind of little mistakes sometimes plays a major role.
10. A
nchor Text
Some beginners just paste the link of a particular page in the name of interlinking or backlink. Well, you may drop the link of a page but ever thought which keyword explains the more about that link. Maybe google crawler will crawl that link too but it won't rank your page for a particular keyword for sure.
The expert knows that while creating backlinks and interlinking a keyword use is a must thing.
Conclusion
It's not like that all beginners have done the same mistake or already doing. The main things are neglecting this type of common SEO mistakes could be really harmful to your website. Once you find out your On-Page SEO mistakes, it would be a lot easier to take your website in the hight of success.